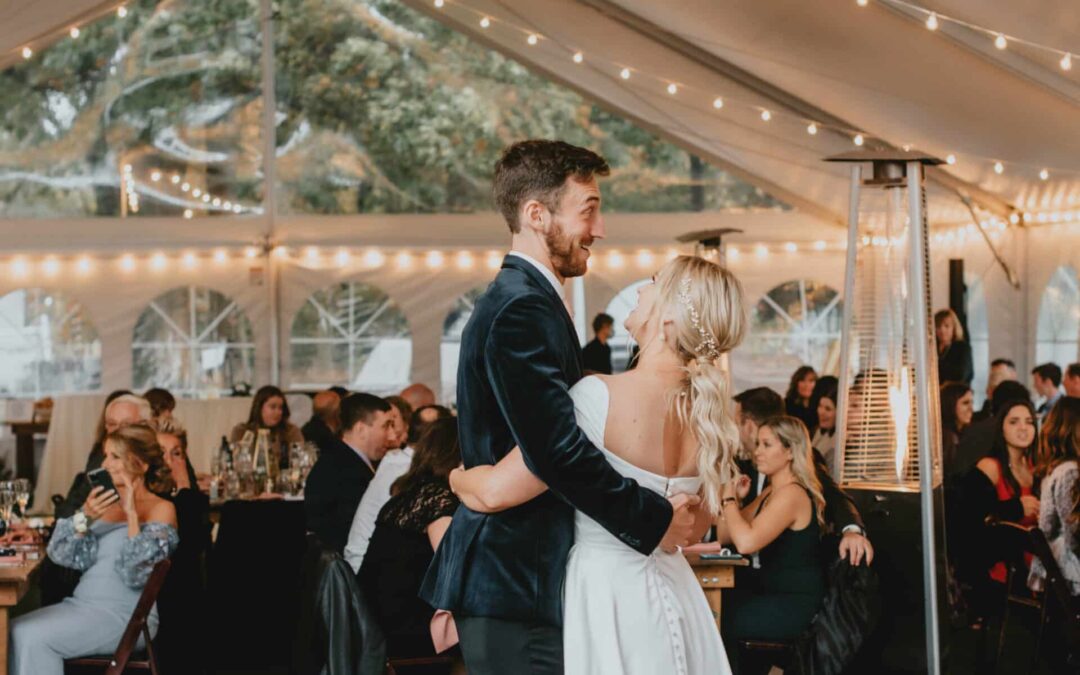 Our partners at 1928 Planning Co. have developed a really stellar process for guiding couples through wedding planning. One of our favorite parts of this process is getting some back-story from couples. It's a few seemingly simple questions that results in us hearing the most amazing stories. Grace & David came through with some fabulous background and we knew from the start, this was going to be a fun outdoor fall wedding filled with really personal touches. 
Although Grace & David live in Chicago, they have a strong connection to Michigan and have been visiting this area with their respective families for years. So when deciding where to get married, their shared Michigan history and love of Michigan fall, made the choice to get married here easy. They chose The Vineyard because it fit their vision for an outdoor fall wedding that would showcase their unique style.
If you're thinking an outdoor fall wedding might also fit your vibe, please reach out to get some info! Or if you find yourself still on the fence about having a fall outdoor wedding, let us help with some pros and cons based on our experiences.
To show their appreciation for Michigan fall, Grace & David added some great personal touches that truly take advantage of the season. The wedding party wore black and white to allow the natural fall colors surrounding them to stand out. Guests were treated to the very fall-esque treats of donuts and taffy apples for dessert and were able to enjoy them alongside the cozy fire pit. And if all of this didn't already show their guests how appreciated they were, Grace & David also had a basket of warm pashmina's to snuggle up in and a hand sanitizer station (a considerate gift of safety in this post-Covid world!).
So much of the decor fit perfectly together to create a cohesive design of simplicity and natural beauty. From the rustic farmhouse tables to the elegant crystal chandelier, each piece chosen balanced the others for an informal but classicly beautiful wedding. Greenery garlands adorned the long tables while centerpieces of white hydrangea, garden roses, and hybericum berry were the focal point for others.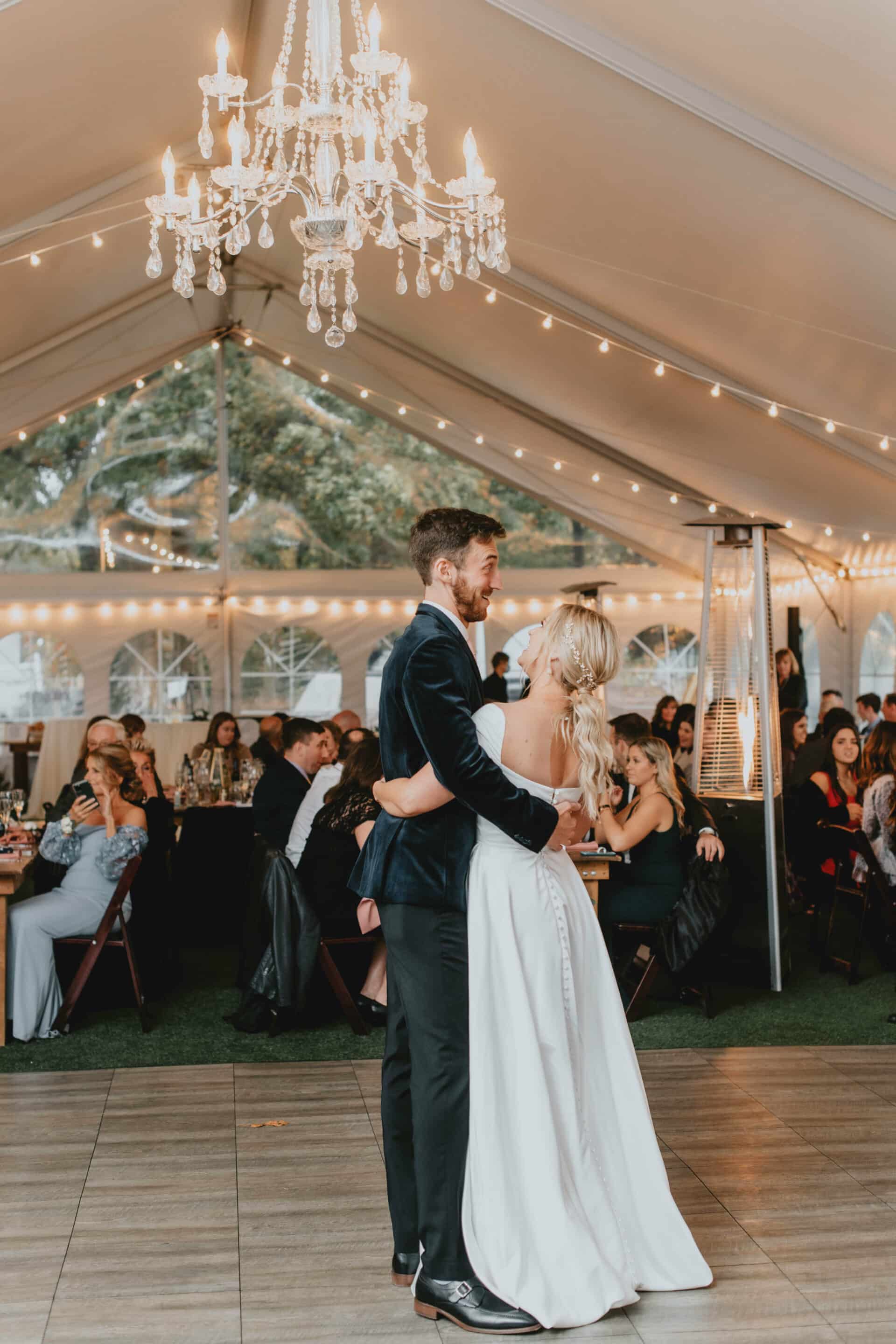 Upon arriving at The Vineyard, guests were greeting with wine tasting and a welcome bar to get the party started on the right foot! Stationed appetizers included the always delicious bacon wrapped dates (I swear, you would love these despite their name!) and tomato bisque shooters with mini grilled cheese. Dinner was served from a choice of three options including CK Catering's Maple Whiskey chicken. There was even a late night snack of quesadilla's, walking tacos, and a nacho bar to ensure no one left hungry.
Overall, Grace & David's outdoor fall wedding was the perfect showcase for their love and the extent this couple went to share that love with friends and family. Thank you for letting us be part of such a wonderful day!
You can check out Grace & David's full gallery below along with shoutouts to their amazing team of vendors that made it all possible!
THE DETAILS
Grace & David's October Michigan vineyard wedding was a mix of rustic fall touches and classic elegance. Guests enjoyed the outdoor fire pit, cozy pashmina's and wine tasting prior to the ceremony.
CEREMONY
The ceremony took place in the apple orchard at The Vineyard. There will 8 bridesmaids and 9 groomsmen to make up the wedding party. Grace's Father was the officiant and nieces and nephews were honored at the ring bearers and flower girl.
RECEPTION
Grace & David made sure to show their appreciation to guests who were treated to a welcome drink, wine tasting, plated meal and a full round of late night snacks. The happy couple even used David's Grandmother's glasses for toasting.
THE COUPLE
Grace & David reside in Chicago but shared a mutual love of Michigan where both families have been vacationing for years. Although the pair had known each other for years before dating, it was only a happy accident that they shared a long car trip together to start up a romance.