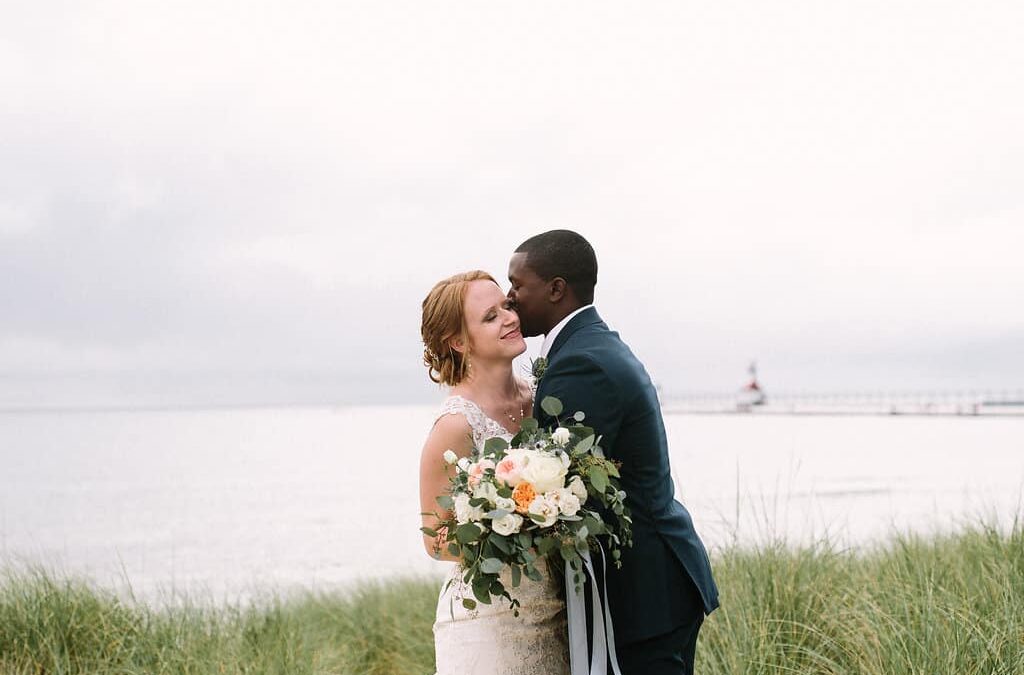 Alright friends – engagement season is almost upon us. It's a super exciting time for couples and us wedding professionals alike and everyone always wants to jump right in and start wedding planning. We're all for this! The earlier you start working on details for the big day, the easier the process will be for all involved. But before you go all willy-nilly into planning your dream wedding, we want to share some advice: setting realistic goals and visions for how your wedding will turn out is KEY to making it a success. This is always easier said than done so we've compiled a list of a few of the most important "realities" to be aware of and just what this means for your wedding.
START WEDDING PLANNING BY: SETTING A REALISTIC BUDGET
This is a big one y'all. It may not be the most pleasant or comfortable aspect of wedding planning, but it is critical that you dive into this before doing much else. Have those conversations with your partner and your family (if they will be involved in the finances) as soon as possible so you know what you're working with.
We think it's beneficial to use the tools available to you online (like this one with average budget percentages) to help set realistic ideas of costs. There are a ton of articles and websites out there to help get an idea of how much a venue typically costs, how much you should expect to spend on catering, what floral arrangements will be possible, etc. But it's also a great idea to ask around. Use friends that have been married recently or vendors you might be interested in as a reliable resource. Just remember, national averages aren't always the most accurate depending on the area you are hoping to be married. (If you are trying to keep costs down, consider the benefits of a small town wedding to help!).
It's also important to realize the difference between a "Pinterest" wedding and what is realistic for you. We're all about dreaming big using the images you see online as inspiration for your wedding but for most couples, a $50,000 floral budget is out of reach. Don't let this dash your hopes – scaled back versions of your favorite photos are usually a possibility and can still give you the look you want for a more conservative budget. Take the photos below for example – the photo on the left is the inspiration photo which likely had a hefty price tag. But by cutting back on the number of rugs rented or purchased, the number of large pampas grass arrangements, and the smaller arch pieces, you can achieve a similar style. Being honest with yourselves about what is doable financially will help you set more realistic goals.
START WEDDING PLANNING BY: DETERMINING LEVELS OF INVOLVEMENT
For many couples, this will be the first time you really experience planning a wedding. It's best to start asking yourselves right away what level of commitment you have in terms of your time. We tend to think many people underestimate how much of your day-to-day will go into planning and how much brain space the details will eat up. From researching, contacting, and providing details to all your vendors to activities on the actual wedding day – you will end up investing a ton of time in this process. The first question to ask is whether hiring a wedding planner is in your budget to help (and if so, come read why our favorites are so good at what they do!). Having a planner saves you so much time and really helps keep you on track.
If a planner isn't within your budget or you simply want to do a lot on your own, be real about how much time you have to commit and therefore what projects to take on. If you have a demanding job, DIY'ing invitations or decor pieces probably isn't the best use of your time. You may want to consider renting items from a local vendor who can deliver, set up, tear down, etc. to free you up. Or maybe it's best to go with that modern, minimalist vibe to keep the wedding classy and elegant without spending too much time on procuring, transporting, and styling, a ton of decorations. Yes, your newfound love of calligraphy would be a great personal touch to escort cards but do you have the hours to devote to completing this task?
It also helps to have conversations with friends and family when you start wedding planning about their level of commitment. The last thing you want is a friend or family member reminiscing about your wedding and the only thing they remember is how much work it was! If you have willing helpers, awesome – they are a God-send, but talk with them beforehand about what exactly they are open to helping with.
START WEDDING PLANNING BY: SETTING GUEST EXPECTATIONS
This one can be a bit tricky because everyone has special dynamics for their personal circle of friends and family. But here are a few things to consider that usually apply to most.
Your guest attendance is likely going to be different than you expect. We have been doing weddings for a long time and have been tracking predicted attendance versus actual attendance for years. Our insights show that 18% of your invite list will not be able to attend. Covid has definitely changed this over the past couple of seasons but we think it's still a really good metric for estimation. Knowing what your final guest count will likely be helps you estimate food costs, alcohol consumption, how many centerpieces you'll need etc. Overall it helps you fine tune your budget. We've also found that this percentage doesn't seem affected by travel distance or even the day of the week you plan to have the wedding therefore making it an even more reliable tool.
Another key factor to help set realistic expectations for guests is to really take into consideration what will keep them happy. We've found that guests are happiest when they know what to expect. Get your Save-the-Dates out early, let guests know about the area of the wedding if it's unfamiliar to them, give them information about the venue (is it outdoors, where is parking, etc), and if dietary accommodations can be made. Informed guests are happy guests and this shared knowledge helps prevent guests who show up angry because they had different expectations.
START WEDDING PLANNING BY: DISCUSSING YOUR "PERFECT" DAY
We learned very early on in this business that each couple's "perfect" day is so drastically different. We really try to steer away from using this term because it sets the tone that perfection is what you should strive for and any hiccup in the process leads to an imperfect result and your day is ruined. We've seen enough weddings to know that all planning processes and all weddings days will have some bumps in the road – it's unavoidable. Even if you have thought through every detail and communicated extensively with vendors and friends/family, some things will be out of your control (just look at the Covid situation – who saw that one coming?). This doesn't mean your day will end in disaster. So maybe instead of spending your time stressing about perfection, spend some time discussing what matters the most to you. Maybe even make a list of those key factors and revisit it often. This way, when something unexpected pops up, you can put it into perspective. Does this issue affect the parts of my wedding I ultimately care the most about? If it does, brainstorm solutions or reach out for help. If not, perhaps you'll find yourselves better able to brush some of those missteps out of the way and continue to enjoy the process and the day. In the end, you want to enjoy this time and this amazing experience with your new partner and not allow the facade of the perfect wedding to detract from that.
With all of these tips in mind, we think you'll be ready to start wedding planning with a realistic mindset and it will make this journey so much sweeter. And once you've given these steps some thought, let us know and we'd be thrilled to help you put the plan in motion!
PHOTO CREDITS
(in order of appearance)
Lauren Crawford Photography
Andrea Godfrey Photography
Matt Bigelow Photography
Shane Cleminson Photography
Laurenda Marie Photography
Cassandra Eldridge Photography
Santiago Murillo Photography
Rebekah Albaugh Photography
Emma Deboef Photography
Lauren Crawford Photography